A few facts about Ohio...where this gal was born 'n' bred.
And a few facts about the Columbus area...where she currently resides.

October 2008...I moved to Canal Winchester!
A small & quiet town about 15 minutes southeast o' Columbus.
The Sunshine Girls are lovin' the peace & quiet!
Our friend Scottie is our roomie & we're enJOYin' his company too.

motto: "With God, all things are possible."
capital: Columbus
bird: cardinal
tree: Buckeye
song: "Beautiful Ohio"
flower: scarlet carnation
wildflower: Large white trillium
animal: White-tailed Deer
reptile: Black racer snake
insect: Ladybug Beetle

population: as of 2006,
Ohio has an estimated population of 11,478,006

Ohio's coat of arms features
a full sheaf of wheat,
symbolizing agriculture and bounty;
a cluster of 17 arrows,
symbolizing Ohio's admittance as
the 17th of the United States of America;
a representation of Mount Logan,Ross County,
as viewed from the Adena State Memorial;
a rising sun three-quarters exposed
and radiating 13 rays to represent
the original 13 states
shining over the first state
of the Northwest Territory;
and a representation
of the Scioto River and cultivated fields.

The flag of Ohio
was adopted in 1902 and
designed by John Eisemann,
for the 1901 Pan-American Exposition.
The large blue triangle
represents Ohio's hills and valleys,
and the stripes represent
roads and waterways.
The 17 stars symbolize that Ohio
was the 17th state admitted to the union.
The white circle with its
red center not only represents
the first letter of the state name,
but also its nickname,
"the Buckeye State."
It is the only American state flag
that is non-rectangular.
Some o' the sports teams based in Ohio




"Who Dey!"

City: Cincinnati, Ohio
Mascot: Who Dey
Owner: Mike Brown
Head Coach: Marvin Lewis
League affiliation: AFC North (2002-present)
Home Field: Paul Brown Stadium (2000-present)

Who Dey resides
in the jungle of Paul Brown Stadium

City: Cleveland, Ohio
Mascot: Who Dey
Owner: Randy Lerner
Head Coach: Romeo Crennel
League affiliation: AFC North
Home Field: Cleveland Browns Stadium

Cleveland is the only current NFL city
whose franchise has neither played
in nor hosted a Super Bowl.
The fact that Cleveland Browns Stadium
is open-air, combined with
Cleveland's typically cold winters,
makes it highly unlikely that
the city will ever host a Super Bowl.

City: Columbus, Ohio
Arena: Nationwide Arena
Owner: John H. McConnell
Conference: Western
Team Colors: Blue, Red, Silver,
White, and Electric Green

The term "Blue Jacket"
is a reference to the uniform of
the Union army in the
American Civil War,
to which the state of Ohio
provided a large number of soldiers.
And then there is the scarlet & gray experience!




Originally established as Ohio Agricultural"
and Mechanical College in 1870,
a product of Abraham Lincoln's Land Grant Act.
Located in Columbus, Ohio, with
branch campuses in Lima, Mansfield, Marion & Newark.
OSU received university status in 1878.
The OSU vision statement:
"To advance the well-being of
the people of Ohio and the global community
through the creation and dissemination of knowledge."


Perhaps the most unique OSU tradition
is the school's mascot name: the Buckeyes.
Few other universities have;
adopted the name of a tree as their mascot.
The term "buckeye,"
actually refers to all Ohioans;
and has since the late 18th century.
The tree's strength and splendor are said to be;
traits all Ohio State University alums possess in full.
OSU has several "fight songs,"
Buckeye Battle Cry, Across the Field, and Carmen Ohio.

Ohio Stadium : Built in 1922
seating capacity: 101,568
4th largest on-campus facility in the nation
double-deck horseshoe design
The Buckeyes currently play on P.A.T. - a
natural grass surface with a
state-of-the-art draining system.
listed in the National Registry of Historic Places


Brutus Buckeye is the athletics mascot of the OSU
Brutus is a student dressed in Buckeye colors
with headpiece resembling an Ohio Buckeye.
Brutus has appeared since 1965,
with periodic updates to design and wardrobe.
A member of the cheerleading team,
Brutus Buckeye travels
to many athletic events and
makes appearances around Columbus.
Brutus, a time honored tradition at OSU,
is the only mascot in the country
that is a nut.
Nut or not,
Brutus brings spirit to the OSU
campus and its countless athletic events.

Native to Ohio, the Buckeye Tree
got its name due to its seed,
which resembles the color,
size and shape of a buck's eye.
It was adopted
as the State Tree in 1953.
Daniel Drake suggested
buckeye tree as state emblem,
"In all of our woods there is not
a tree so hard to kill as the Buckeye.
The deepest girdling does not deaden it,
and even after it is cut down
and worked up into the side of a
cabin it will send out young branches,
denoting to all the world
that Buckeyes are not easily conquered."
And now for the delicious buckeye experience!



Another interesting fact...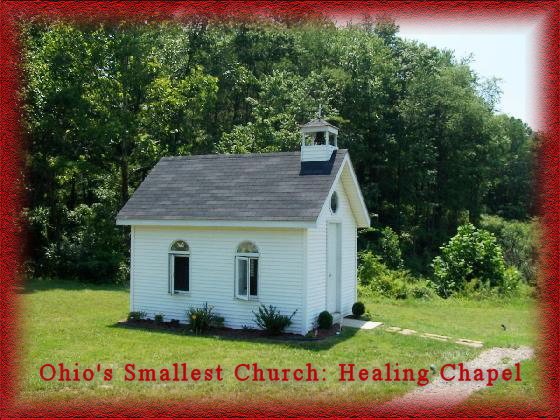 In the far eastern end of Athens County,
just west of the town of Coolville,
you will see a sign pointing off U.S. 50 on County Road 63,
to "Ohio's Smallest Church."

The tiny 10X14 foot structure is open 24/7
and is called "Healing Chapel."
It only has four short pews which might seat two small people each,
although there is a pulpit and room for a not-too-active preacher to stand.
Instead of a place of public worship,
Ohio's smallest church is a non-denominational refuge
for travelers who want to stop and offer a private prayer.
On either side of the pulpit is a container-
one for prayer requests and the other for answered prayers.
Inside the doorway is a bulletin board where many prayer requests
and a few testimonies of answered prayer are also posted.
There is also a wide open collection box.
Ohio Fast Facts...click here.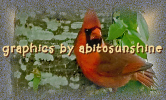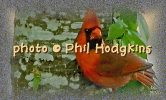 "Beautiful Ohio"
Composed in 1918 by Robert A. "Bobo" King

Exclusive Set
Created by and for abitosunshine
Do not remove.

Free JavaScripts provided by The JavaScript Source

All poetry & writings, photos, graphics & midis are copyrighted.
Please respect my wishes that they not be used...
Nor be removed from the pages of abitosunshine...
Without the written permission of myself and/or the artist.
Your cooperation is appreciated.
©2003-Present, Ruth Cox