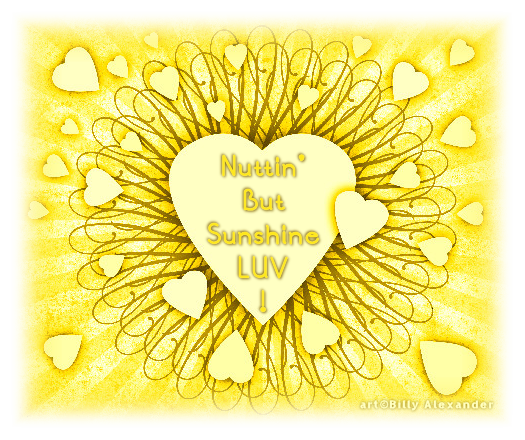 Nuttin' But Sunshine Luv!
The gift o' lovin' is yours 'n' mine
To share in the month o' valentines.

I propose a challenge unto thee
Not to be given on bended knee.

You can fly around in cyberspace
Spreadin' the sun in a warm embrace.

Sign a guestbook on a friend's website
Or send an email full o' delight.

Love you will reap as love you do sow
Share the reward as NBS grows.

Should you accept the call to be thine...
Share the Luv o' Nuttin' But Sunshine!

the 1st day o' February 2009 ©Ruthi aka Ray O' Sunshine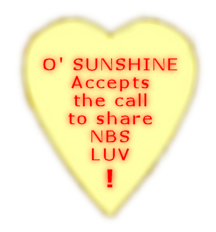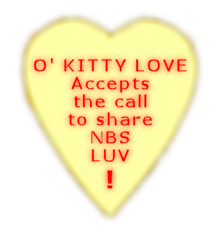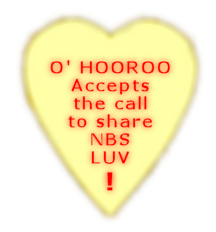 All page graphics, midis and/or poetry are used with permission of the artists,
Both the original artists and/or the webset artists.
Site contents are the sole property of Nuttin' But Sunshine!
Any reproduction of any part of this site is strictly prohibited.
All rights reserved.
©2009 Nuttin' But Sunshine!