NBS Classified - Committee Leader Wanted!
If interested email O' Sunshine at...
osunshine@abitosunshine.net


NBS Classified - Ship Shiners needed!
apply by email...
osunshine@abitosunshine.net



Ship Shiners

Ship Shinin' away,
My turn to swab the deck today!
So why the nutty grin?
I'm welcomin' the new Ray O's in!

Ship Shinin' along,
I'm singin' a sunny li'l song!
And wouldn't ya know?
I'm puttin' on quite a ship show!

Ship Shinin' e'ermore,
Tis nuttin' but an endless chore!
Do ya see what I do?
My eagle eye spies a new Ray er two!

Ship Shinin' ev'ry day,
Takin' my turn keepin' clouds at bay!
O' what wishes are mine?
Welcome aboards to Nuttin' But Sunshine!

© 2002 Ruth Cox aka Ray O' Sunshine
1) To be a Ship Shiner ye must be a wishful thinker,
a li'l bit nutty 'n' a whole lot sunny
And enjoy letting people know
Just how happy we are that they've decided to join us.

2) Must check in with CL when Swabbin' Duties are completed.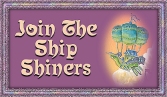 To become a Ship Shiner
Just fill out the form below.
We thank ye !!!
If the form above does not work
Or you've not heard a reply to your submission
Within 24 hours...
Please send the form information above
To us at the email address below...thanks!

Committee Leader Ray O' Sunshine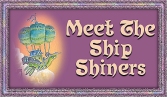 Here's a list o' the wonderful Ship Shiners..

Ray O' Wishes
Ray O' Sunshine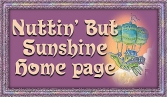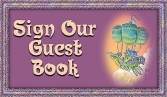 Webset designed exclusively for Nuttin' But Sunshine! by Ray O'Scribbles

All ideas, concepts, and content including text and graphics
are owned by Nuttin But Sunshine unless otherwise noted and should not
be taken or duplicated without the express written consent of Nuttin' But Sunshine!


The artwork used for this set is the © of
and is used with permission by Christy Babrick.